California Oaks Sports Park AKA COM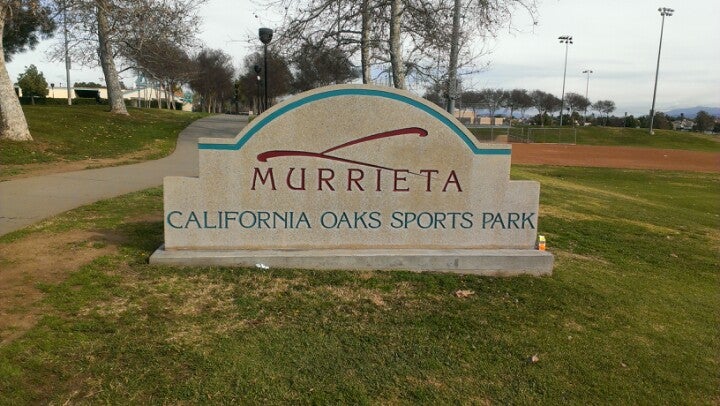 *** PREMIER CONTACT LIST ***
Premier Aquatics Office: 949-716-3333
Aliso Viejo Aquatic Center: 949-425-2559
Lifeguard Team
Aliso Viejo Aquatic Center: Stephanie Wilson 949-716-3333 x 1036
Orange County: Nicole Kloet 949-716-3333 x 1007
Liberty: Christy Quade 949-716-3333 x 1042
Inland Empire: Colin Cruz 949-716-3333 x 1037
Regional Training Director: Mike Scott 949-716-3333 x 6
Lifeguard Services Director: Missy Smith 949-716-3333 x 1010
Swim Programs
Swim Program Director: Tristan Saltonstall 949-716-3333 x 1029
Swim Team and Remote Swim Lesson Director: Sami Leonis 949-716-3333 x 1004
Health & Safety
Nicole Kloet 949-716-3333 x 1007
Administration/HR
Lizzie Howard 949-716-3333 x 1034
Operations Manager
Ryan Larson 949-716-3333 x 1013
CEO
Dan Berzansky 949-716-3333 x 1011
Search For a Facility
Find your facility by typing a city or facility name.
The California Oaks Sports Park Pool (COM) is owned by the City of Murietta. Premier is contracted by the city to manage this (currently seasonal) facility. In addition to providing lifeguard staffing, we also have seasonal swim lessons and provide upkeep of the deck.
On a typical day, there will be several different employees working at COM including: Deck Manager, Lifeguard Manager, Lifeguards, and Swim Instructors.
Safety breaks at 3pm on Friday, Saturday, and Sunday
No flotation devices
An adult must accompany non-swimmers in the pool at all times
No horseplay/flips/sitting on shoulders
No glass/food/drinks (water okay)
No abusive/foul language
No dunking/excessive splashing
Masks/fins/snorkels only allowed during lap swim hours
Primary responsibilities: 
Review schedule to ensure coverage for all positions
Create daily break schedule
Ensure all lifeguards (and you) receive required breaks
Enforce all facility rules and regulations as well as any changes that the city management requests
Ensure each lifeguard implements 10/20 scanning and 5-minute strategy
Respond to emergencies and provide back-up coverage
Maintain positive, open communication with city staff and management
Report incidents, escalated interactions, and maintenance or safety concerns to proper parties
Conflict resolution
Submit daily report using OneTeam360
Secondary responsibilities: 
Administer routine and quality inservice trainings, via OneTeam360
Delegate opening and closing tasks for each staff member
Track employee interactions in OneTeam360
Review procedures with employees during time of hire and as-needed
Check inventory (first aid kits, paperwork, AED, cleaning supplies)
Organize cleaning duties, in and around the water
(additional duties as assigned)