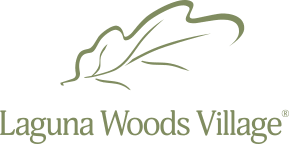 Please read the following rules and regulations prior to proceeding to the booking calendar. Acknowledgement of these rules is required for bookings. All questions regarding rules must be directed the recreations department at Jacqueline.Kupfert@vmsinc.org
Effective: May 18, 2020 │ Expiration Date: TBD
BACKGROUND
On March 4, 2020, the Governor of the State of California declared a State of Emergency as a result of the threat of COVID-19. Subsequently, on March 19, 2020, the governor issued Executive Order N-33-20, which ordered all state residents to stay in place and identified certain essential functions that could remain operational. Additionally, the order stated that individuals must adhere to strict social distancing guidance.
PURPOSE
Safeguarding our community is of upmost importance. It is imperative that our community self-enforce and strictly adhere to the restrictions mandated by the federal, state and local governments.
SCOPE
This procedure establishes formal guidelines for the conditional reopening of Laguna Woods Village Aquatic Services (Pool 2 and Pool 5) effective May 18, 2020 (for residents only), and a procedure for operating the pools during the COVID-19 crisis in compliance with federal, state, and county guidance, and other applicable rules and regulations.
The procedure reflects Centers for Disease Control and Prevention advice that older adults and people of any age who have serious underlying medical conditions might be at higher risk for severe illness from COVID-19. Based on what we know now, those at high risk for severe illness from COVID-19 include people 65 years and older.
The Premier Aquatics Services, with support from the recreation and special events director, are responsible for these activities.
GENERAL PROVISIONS
Applicability
The Clubhouse 2 and Clubhouse 5 pools will reopen to Laguna Woods Village residents only. No guests and no use of hot pools, showers or deck sunbathing will be permitted at the pools.
Hours
Monday through Sunday
Pool 2: 7 a.m. to 7 p.m.; opening at 9 a.m. on Wednesday for weekly maintenance.
Pool 5: 6 a.m. to 9 p.m.; opening at 9 a.m. on Thursdays for weekly maintenance.
Single Lap Swim
Lap swim is limited to single swimming. Lane sharing, which could lead to incidental contact and unwanted proximity, is prohibited.
Facilities
Clubhouse facilities will remain closed (building, patio, vending machines). Premier Aquatics Services and management will adhere to CDC Guidance for implementation to remain in compliance with state, county and other applicable safety requirements.
Safety Requirements

Touch points- All touch points will be eliminated
Social distancing- Activity should always be in line with the Federal Government's advised social distancing measures (defined by the Centers for Disease Control and Prevention as keeping six feet apart), including when arriving at and departing from pool.
Face coverings- Face coverings must be worn in all areas until swimmer enters the pool. Face coverings also must be worn after finishing.
Handwashing- Wash your hands with a disinfectant soap and water (for 20 seconds or longer), or use a hand sanitizer if soap and water are not readily available, before entering the pool. Individuals should wash hands frequently with soap and water.
Touching- Avoid touching your face. Wash your hands promptly if you have touched your eyes, nose or mouth. Individuals should refrain from shaking hands.
Sharing equipment/gear- Clean and wipe down your personal equipment/gear, including noodles, caps, goggles, snorkel, fins, water weights, paddle boards or other equipment. Do not share any equipment/gear.
Health- Do not swim if you are exhibiting any symptoms of the coronavirus: mild to severe respiratory illness with fever, cough and difficulty breathing, or other symptoms identified by the CDC; have been in contact with someone with COVID-19 in the last 14 days; or, are a vulnerable individual. A vulnerable individual is an elderly individual and/or an individual with serious underlying health conditions, including high blood pressure, chronic lung disease, diabetes, obesity, asthma and those whose immune system is compromised such as by chemotherapy for cancer and other conditions requiring such therapy.
Completion of Swim
Upon completing swim routine, individuals must proceed directly to their car/cart and drive away from the immediate area to avoid congregating on the pool deck or parking lot.
SWIMMING PROVISIONS
Scheduling
Lap time will be scheduled in 45-minute increments to ensure there are no congregations of individuals waiting to start as well as to maintain social distancing at the pools.
Pool 2
7 to 7:45 a.m.; 8 to 8:45 a.m.; 9 to 9:45 a.m.; 10 to 10:45 a.m.; 11 to 11:45 a.m.; noon to 12:45 p.m.; 1 to 1:45 p.m.; 2 to 2:45 p.m.; 3 to 3:45p.m.; 4 to 4:45 p.m.; 5 to 5:45 p.m.; 6 to 6:45 p.m.
Pool 5
6 to 6:45 a.m.; 7 to 7:45 a.m.; 8 to 8:45 a.m.; 9 to 9:45 a.m.; 10 to 10:45 a.m.; 11 to 11:45 a.m.; noon to 12:45 p.m.; 1 to 1:45 p.m.; 2 to 2:45 p.m.; 3 to 3:45p.m.; 4 to 4:45 p.m.; 5 to 5:45 p.m.; 6 to 6:45 p.m.; 7 to 7:45 p.m.; 8 to 8:45 p.m.
Scheduling may be adjusted by Premier Aquatics or management as needed to satisfy safety requirements.
Reservations
 Advance reservations- Advance reservations required. No walk-ons permitted.
Reservations- Can be scheduled 7 days a week online, or you may call Monday through Friday from 9:00am to 5:00pm by calling 949-716-3333.
One reservation can be scheduled per telephone call.
Reservations are limited to once per week, as availability allows; additional time slots can be reserved 24 hours in advance.
Resident identification number- Each resident must have his or her resident identification number available when calling to schedule reservation.
Booking confirmations will be sent via email.
Booking privileges- Will be revoked from any individual who fails to show up to their appointment without prior notification or fails to comply with the pool rules.
Check-in- Individuals with confirmed appointments must be present five minutes before and practice social distancing while queuing to be allowed onto the pool deck.
On the Deck

Social distancing- Swimmer must adhere to 6-foot social distancing requirement at all times.
Personal equipment/gear- Although unlikely, it's possible that swimming equipment can transmit the COVID-19 virus, as virtually any hard surface can transmit the disease. An extra precaution is required to keep safe when swimming.
GRF equipment/gear- Use of GRF swim equipment/gear (noodles, boards, water weights or other equipment) is prohibited.
Touch points eliminated- All touch points associated with the facility must be eliminated.

Gates- Gates must remain open during operating hours.
Drinking Fountains- Drinking fountains will be turned off. Swimmer must bring own water.
Other equipment- Lounge furniture will be removed from decks. All common area chairs and tables will be removed.

Other swimmers' equipment/gear- Swimmers should not handle other swimmers' hats, towels, water bottles, noodles, caps, goggles, snorkel, fins, water weights, paddle boards or other equipment/gear.
Locker rooms- Swimmers must wash hands with soap and water when entering and exiting facility. Adherence to six-foot social distance protocol required. Use of locker room showers is prohibited.

End of Swim- Swimmers must proceed directly to their car/cart and drive out of the immediate area to avoid congregation on the pool deck or parking lot.