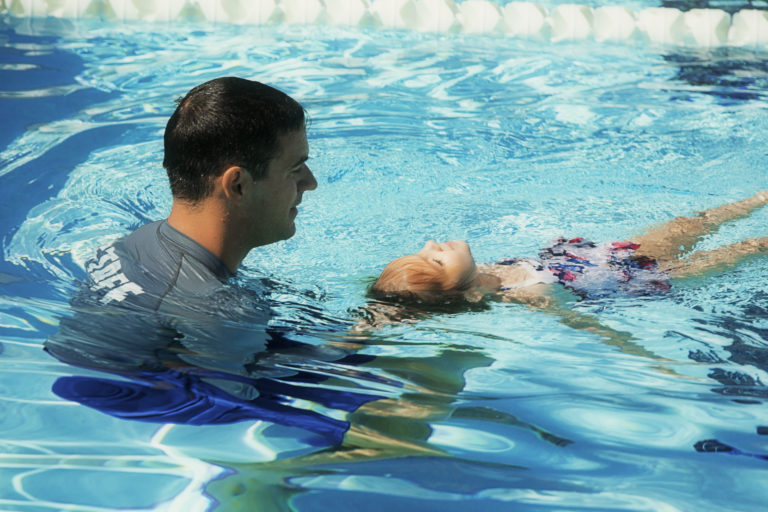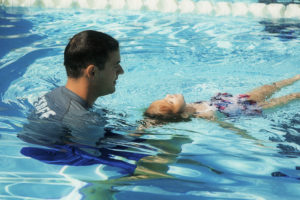 At Premier Aquatic Services, we take safety seriously. That's why we developed a unique swim instructor training program designed to take our swim instructors' skills to the next level. Our swim instructor development program has five levels of training, and each stage takes place with a master instructor.
Level 1 of Swim Instructor Development
In Level 1 training, prospective instructors spend 30 hours working on their basic skills. Our program leverages coursework, homework, videos, tests, and hands-on lessons in the pool to give each prospective instructor a well-rounded education. This program is designed to prepare instructors for teaching Level 1 (Jellyfish) through Level 4 (Guppy) Group LTS classes.
Upon graduation from Level 1, new instructors co-teach classes until the senior instructors feel the junior instructor has developed his or her skills and can be promoted to teaching on his or her own.
Premier's Advanced Certifications for Swim Instructors
Master instructors watch the junior instructors closely as they continue to grow in their roles. In time, a junior instructor may be chosen for one of Premier's advanced certifications:
Advanced Stroke Instructors
Baby Swim Training
Swim Lessons for Children with Special Needs
Water Aerobics
These advanced certifications each require an additional 20-30 hours of coursework in the classroom and the pool.
Creating a Team You Can Trust
Since our inception, we have been dedicated to building a team that our community can trust. After all, our clientele regularly entrusts us with their family's safety and wellbeing – something we take very seriously.
Are you ready to enroll your family in swim classes? With a range of classes from "Baby and Me" to "Group Learn to Swim", we offer swim classes for children and adults of all ages and experience levels. Explore our swim programs on our website.