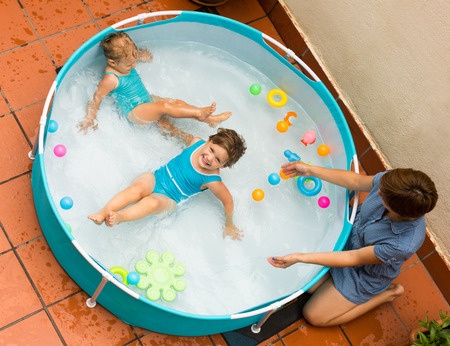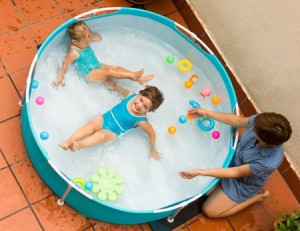 Many people call themselves babysitters, but what does that really mean? Babysitters, nannies, childcare specialists – there are many titles that describe the role of an individual who cares for your child when you are away. However, there is no standardization for the skills required to be classified by any of those titles.
Regardless of whether it's the high school student from down the road or a live-in au pair, the individual who is tasked with caring for your child should have certain skills to keep your child safe, such as CPR and first aid training.
American Red Cross Babysitter's Training Course
For babysitters between the ages of 11 and 15, the American Red Cross has developed a class to provide youth who are planning to babysit with the knowledge and skills necessary to safely and responsibly give care to children and infants. The primary goals of the training is to help participants develop leadership skills and learn about developing a babysitting business. The training includes instruction on keeping themselves and others safe, helping children behave, and the basics of childcare and first aid. Sign up for an American Red Cross Babysitter's Training Course online.
CPR for Babysitters
For babysitters who spend extended periods of time with children, it is important to learn more comprehensive skills, including CPR and more in-depth first aid. Performing CPR on children and infants is different than on adults, and babysitters should understand how a child's age and size plays into the method of CPR.
For babysitters who need more advanced skills, Premier offers the American Red Cross First Aid/CPR/AED program to help participants recognize and respond appropriately to cardiac, breathing, and first aid emergencies. The primary goals of this program are to teach skills that babysitters need to know to give immediate care to a suddenly injured or ill person until more advanced medical personnel arrive and take over. This program offers a choice of first aid, CPR, and AED courses to meet the various training needs of babysitters and other audiences. Sign up for an American Red Cross First Aid/CPR/AED program online.
Where to Take Babysitter Training Courses
At Premier Aquatics Services, we believe in preparing all of our clients with lifesaving skills. From swim lessons for children to American Red Cross CPR Certification, we provide training all year long.
To learn more about the Top Reasons CPR Education Is Important For Your Family, visit our blog or sign up for our Newsletter!