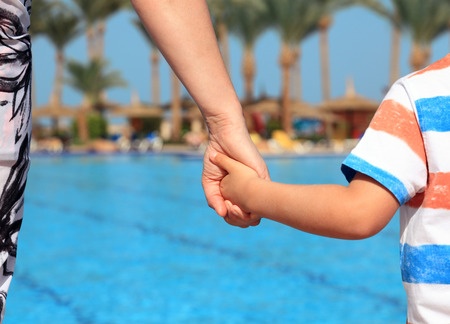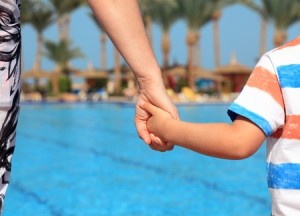 Drowning can happen in as little as 60 seconds. According to the Orange County Fire Authority, drowning "is the leading cause of accidental injury and death in children under the age of five and the second leading cause of death in children under the age of 14."
The Safer 3 Water Safety Foundation is an organization dedicated to saving lives across the nation through drowning prevention and water safety education. They have created a year-round educational campaign aimed at developing:
Safer Water
Safer Kids
Safer Response
Premier Aquatic Services is proud to be a partner of the Safer 3 Water Safety Foundation, and each of our team members is passionate about the Safer 3 vision: to create a world without drowning.
Safer Water
It's easy to forget that bodies of water (and the subsequent risk associated with it) surround us all the time. Especially in Southern California where many homes have year-round access to pools and spas, it's essential for adults to take the time to identify where there are water risks and learn how to reduce the danger. Most adults forget seemingly innocuous bodies of water, such as bathtubs.
By teaching each of our community members to install barriers, including isolation fences around backyard pools, we can reduce the chances that a child will access the water without supervision.
Safer Kids
As with everything in life, families who take the time to learn essential skills and develop action plans will be better prepared to deal with risk. In an effort to promote water safety among children and parents, the Safer 3 Water Safety Foundation advocates Safer Kids in two major ways:
Stressing the importance of constant responsible supervision by adults while near a body of water.
Arming children with swimming skills attained through ongoing instruction by qualified swim instructors.
All of Premier Aquatic Services' swim classes are aimed at teaching children how to keep themselves safe in and around the water. Whether it is early childhood swim lessons or summertime swim teams, our primary concerns are safety and skill building.
Safer Response
Regardless of all the preparation and preventative measures, emergencies can happen without warning. Through the Safer Response initiative, the Safer 3 Water Safety Foundation teaches the community how to deal with emergency situations without putting themselves at unnecessary risk and unintentionally making situations worse. Some of the Safer Response water safety tips include:
Learning CPR and First Aid
Having a phone by the pool at all times
Maintaining rescue equipment, such as life saving rings and poles
Teaching all family members what to do in an emergency
Many people don't realize that a common, instinctual reaction when faced with a water emergency is to jump in after the person who is in trouble. Safer Response works to replace those reactions with effective responses such as using rescue equipment, alerting lifeguards, and calling for help.
Consult Your Community Safer 3 Partner
Through first aid training, water safety classes, and swim lesson programs, Premier Aquatic Services is dedicated to providing our local community with the skills they need to be safer in and around the water. However, a vital component of the Safer 3 is education. The experts at Premier Aquatic Services visit schools, youth conferences, and other events to speak with children and educators about water risks, safety, and drowning prevention.
Contact us to book a Safer 3 presentation for your classroom or youth group.