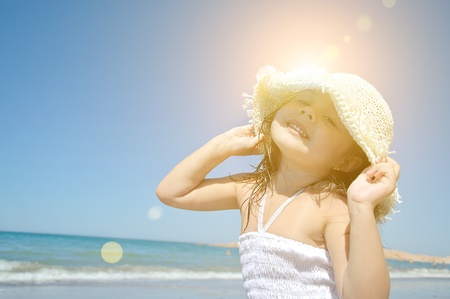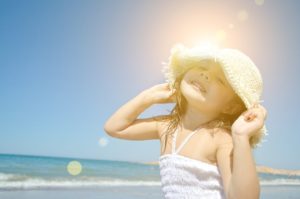 We all loved the sun-kissed look of summer skin, but a day in the sunshine requires extra caution to ensure your health and safety.
Believe it or not, the energy that comes from the sun is actually a form of radiation. Our atmosphere blocks much of the dangerous radiation, but two types of rays make their way through – Ultra Violet A (UVA) and Ultra Violet B (UVB). With the depletion of the ozone layer, these rays have become a more pressing health concern.
No one likes to think about it, but overexposure to the sun can cause more than just painful sunburns, including skin cancer, eye damage, and premature aging. With some simple precautions, you can limit your risks and enjoy the season safely.
Use Sunscreen. When you will be exposed to the sun, be sure to use a sunscreen that blocks both UVA and UVB rays. Sunscreen should be applied 15 minutes before sun exposure and should be reapplied after 2 hours of water exposure or sweating. Also, don't forget to protect lips, ears, and the tops of your feet.
Protect Babies. Sunscreen isn't recommended for babies under 6 months old, so it's important to keep your baby in the shade as much as possible. If you are outdoors, bring an umbrella or use the shade in the baby's stroller.
Wear Protective Clothing. Whether this means a wide-brimmed hat and sunglasses at the beach, a rash guard when surfing, or long sleeves when hiking, cover your skin as much as possible when playing in the sun.
Mind the UV Index. The National Weather Service calculates the UV Index, or the level of solar radiation expected, for most zip codes each day. Lower numbers mean a reduced risk, and higher numbers mean you should limit your sun exposure.
Be Aware of Timing. If you can't see your shadow, you are in a peak time for sun exposure. Between the hours of 10:00 and 4:00, the sun is at its strongest. By being aware of the time of day, you can make the decision to seek shade more than sunshine.
Understand Reflection. Water, sand, and snow all reflect the sun's rays, making overexposure happen faster. So regardless of the time of year, be aware of how your environment is impacting the strength of the sun. Protect your skin properly, so you can enjoy the day.
Avoid Sun Tanning. We understand that you value your sun-kissed skin, but avoid sun tanning as much as possible and certainly avoid tanning beds. You may with to try experimenting with self-tanning lotion, but don't forget that it can't replace sunscreen.
At Premier Aquatic Services, we are dedicated to ensuring the safety of our community members. We live in an environment of year-round sunshine, so we need to remember to take the proper precautions to keep ourselves safe. Additionally, we should always have a skin exam as a part of our annual doctor visits.
To learn more about issues relating to your child's health and safety, sign up for one of our classes, enroll in swim lessons, or simply follow us on Facebook.