Location
22342 Avenida Empresa
Rancho Santa Margarita, CA 92688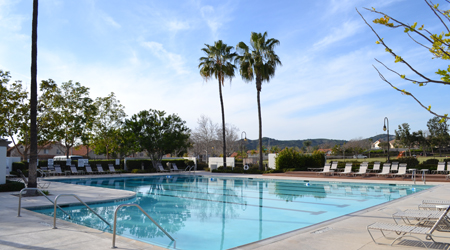 Private Swim Lessons
Private Swim Lessons are available in SAMLARC at the Monte Vista pool, starting May 1st. Lessons run in 20 min increments and are available daily. Our swim instructors use an exciting, customized approach to cultivate a love and respect of the water in swimmers of all ages and levels. Private Lessons, are tailored to meet the needs of each individual swimmer.
Lessons are offered on a perpetual or consistent schedule. For example, if you register you child for a lesson Monday at 4:00pm, that time slot belongs to you until you choose to cancel or move your lesson.
Fee: $39.48 per lesson
*Semi Private Lessons- For no additional cost, customers can add a second child to any swim lesson time slot. This means that the main customer will book the class, and may add a friend or relative to the same class for free. If for any reason the instructor doesn't feel that lessons should be split, they will let the main customer know right away. Reasons may include a major disparity in abilities between the two swimmers and the instructor reserves the right to disallow splitting of the lesson.