Saddleback College Bobcats
 28000 Marguerite Pkwy, Mission Viejo, CA 92692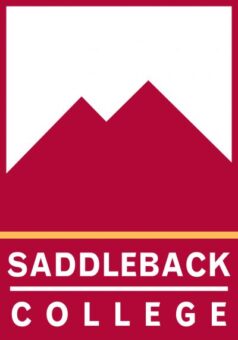 Youth Swim Lessons
Premier Aquatics is excited to provide aquatics services to Saddleback College for the summer 2023 season. Premier will be offering a variety of programs for all ages.
Group Swim Lessons: Ages 3 to 14
Program Info
Register Now
Parent Portal Login
Saddleback College's Aquatic Center is located on the beautiful college campus in Mission Viejo. Go Bobcats!
Premier Aquatics offers youth swim teams, group swim lessons for kids, private swim lessons for all ages, and Parent & Me swim lessons for infants at competitive pricing, compared to surrounding facilities.  The swim lessons offered at the aquatic center are designed to teach swimming in the safest and most enjoyable way possible.  Participants will be paired with an instructor who is eager to teach and loves what they do! Swim lessons will begin in May and will continue through the duration of the summer.  Throughout the entire learning process, swimmers will be having a great time and swimming like a fish before you know it!
If being a swim instructor at the Saddleback College pool is something that interests you, please visit our hiring page for more information on available jobs and how to apply.
JOIN THE INTEREST EMAIL LIST
Have you previously taken lessons at Saddleback? Welcome Back! Follow these steps to register:
Click "Register for Classes" in the upper right corner.
Select "Aquatics Classes"
Choose Saddleback College for your location (only available during Summer months)
Select your program, and choose a desired time (session).
When you click "Register" you will be directed to the Parent Portal and asked to enter an email.

If your email is already in the system, click "Reset Password" in the Parent Portal.
Having trouble? Give us a call at (949) 716-3333.